2K Sports have just announced the new soundtrack that will accompany our favourite basketballers as they grace the court for NBA 2K12.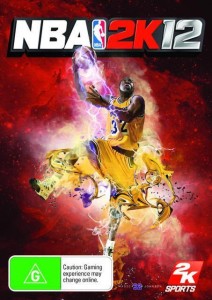 The soundtrack will feature artists such as Eminem, Royce Da 5'9″, Kurtis Blow, Cee-Lo, Friendly Fires, Busta Rhymes, Yelawolf, Freddie Gibbs, and Travis Barker – all music that stays with the NBA franchise's theme of hip-hop, rap, and rock. While the complete track list is yet to come, we can't help feeling excited about the artists that have been announced so far.
NBA 2K12 will release on October 4, 2011 and be available on Playstation 3 and Xbox 360. Check out more news about the title here.