Mark it, Dude. Another one bites the dust as part of my achievement challenge in which I am doing one game's achievements to 100% each month. Nine months gone and I'm sorry to say it's a bit of a soft one this month: Googly Eyes.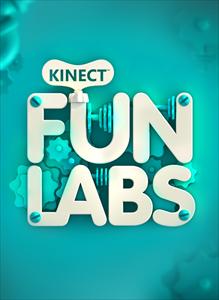 For those of you who don't know what Googly Eyes is, it's an innovative piece of (free) software for Kinect as part of the Kinect Fun Labs hub for these snippets of light-hearted entertainment. It allows you to transform your belongings into puppets by rendering them onscreen, adding a pair of googly eyes and giving your lifeless objects some more personality. You can then jump around and move to make them move. Of course, the novelty wears off quickly, but at first it's a great laugh. The downloadable game has 8 achievements for a total of 50 gamerpoints, and although it is a fairly easy one for me this month, acting as a stop-gap and a rest while I am preoccupied by other things, it's surprising how quickly you run out of items to turn into goofy bean-bags onscreen for the 25 puppets achievement!
Hopefully next month for September I should be back with something a little more substantial. Here's how my progress so far sits with this months triumph added to the list:
December 2010
Harm's Way 200/200
January 2011
Faery: Legends of Avalon 200/200
February 2011
Spare Parts 200/200
March 2011
Fist of the North Star: Ken's Rage 1000/1000
April 2011
Doritos Crash Course 200/200
May 2011
Ghostbusters: Sanctum of Slime 200/200
June 2011
TRON: Evolution 1000/1000
July 2011
Lazy Raiders 200/200
August 2011
Googly Eyes 50/50
As always, let me know how your achievements are going in the comments if you have any recommendations, tips or support. Currently, I am eyeing the full 200/200 on Hexic HD, a beloved puzzler of mine. However, although I am only one achievement away, it's a real toughie: surrounding a single piece with a flower of Black Pearls. This won't make any sense for those who haven't touched the game which comes free on all Xbox 360 hard drives, but those who have played it a bit will understand just how difficult this is.
For previous updates, follow the links below:
http://www.capsulecomputers.com.au/2011/07/jacks-achievement-challenge-a-game-a-month/
http://www.capsulecomputers.com.au/2011/07/jacks-achievement-challenge-july-2011-update/