After the long-awaited confirmation of the new Hunter x Hunter anime series, details have risen from both Weekly Shonen Jump and an official website created for the anime.
It has been now officially announced that this new anime series will indeed be a reboot, going back to the beginning of the manga and starting from scratch. That means that the new anime will not simply continue from the Greed Island arc into the Chimera Ants arc, instead it will go back to its roots in the Hunter Exams arc. This was clearly the smartest thing to do given the last anime series finished airing in 1999. The last OVA airing in 2004. It has simply been too long to just continue it, so a reboot is the best option.
This version of the anime is being touted as the definitive version and will be both filler free and strongly faithful to it's manga source as it has no worries of catching up to the manga any time soon.
It was also announced that MADHOUSE, famous for Death Note, High School of the Dead and many more, will be handling the series animation. Hiroshi Koujina will be directing the new series and Jun Maekawa, of Dragon Ball Z fame, will be dealing with the series scripts. Also, Takahiro Yoshimatsu will be working on character designs and Toshio Nakatani will produce. The cast has yet to be announced.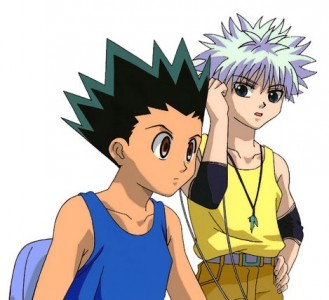 The new series will make its wildly anticipated premiere October 2nd, 2011 on NTV at 10.55 a.m (the same time it will run every Sunday following the premiere). This is all huge news for Hunter x Hunter fans, who have long been put through many trials and tribulations for their love of this series. It's good to see that all the waiting will finally pay off.
You can check out the official Hunter x Hunter 2011 anime website here. Please feel free to let us know your thoughts on this huge news in the comments below.
UPDATE: Cast confirmed! Check here.