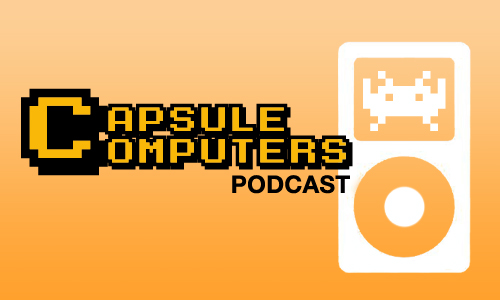 After a week off we get right back into the mix with new editor to the site Joshua Spudic. We get into what game creatures we would like as a pet, Alexis gets his shipment from NYC and is finally able to play video games again and we all get into the weeks game news.
Cast: Alexis Ayala, Michael Marr, Luke Halliday and Joshua Spudic
Music by Dark Ninja, Smiletron and Volt 44
Thanks for listening and let us know what you think!
• Subscribe to our iTunes Channel
Subscribe to our iTunes Podcast Channel
• Subscribe to Podcast RSS Feed
• Download The Show M4A
Download the Episode here – (right click save as)
Check out our new enhanced M4A shows with selectable chapters, changing artwork and links to all the stories right from your player!
• Download show directly from iTunes
All music for this podcast, by Dark Ninja, Smiletron, Volt 44
Send all your video game or podcast questions, hints, suggestions and feedback to podcast@capsulecomputers.com
Stories covered in this podcast:
EA: Vita Has Better Chance Than 3DS
Handicapped Gamers Petitioning for Custom Button Remapping
Steve Jobs Steps Down as Apple CEO
Gamestop Testing Game Streaming Console?
Gamestop: Used Game Sales Are Good For Business
Win Big with Capsule Computers Cube Points!
Thanks for listening. Copyright Capsule Computers Pty Ltd – All Rights Reserved