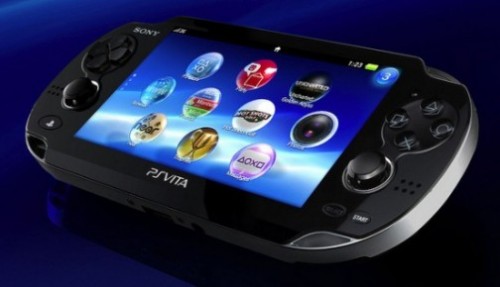 I'm going to flat out say it: I am stoked for the Playstation Vita. I look at that handheld and would love to carry it around. The games that are being developed are impressing me more by the day, whether they are downloadable or retail. So, when I see Frank Gibeau, EA Lables President, saying that the Playstation Vita has a better chance on succeeding than the Nintendo 3DS, I tend to agree with him.
Gibeau puts it down to three points in his interview with CVG: innovative design, technology and strong lineup of games. Of course, many others were forecasting doom and gloom for the handheld market, but Gibeau is a breath of fresh air when he decided to put the Vita in a positive light.
"I think that part of the videogame business is tough right now because they have had some significant competition come in that was totally disruptive, and that was the smartphone," Gibeau said. "I think [Sony has] got a shot because they have some really unique innovation in the control scheme, the technology and the screen. It's got a lot of social features now so that you can actually communicate with your friends and be social."
He does point out on the lack of phone functionality, a feature I believe would take a huge chunk out of the smartphone market, but also reminds the average consumer that the handheld is a smaller tablet with unique features that tablets do not have, like proper gaming experiences. The rear touch pad comes out as the stand out unique feature. He also mentions the strong lineup of games, which seems to overshadow that of the Nintendo 3DS.
"I don't think they're quite in the same boat as the 3DS," he said. "The 3DS was a really interesting piece of technology but I think there was some confusion over it and the title slate was a little different. I think Vita has a better chance because it has a stronger title slate at launch. PSP's had a great run in Europe as a device — it seems to have reached a much larger audience here than it did in North America. So I think they've got a good shot. We're going to publish a few games on it and see how it develops."
Even though there are calls for a price drop, some of those analysts should really check out what the Vita is offering. Sony realises the competition from smartphones and tablets and has moved as such to combat it, as well as the 3DS. I can not wait for its release, which should be early 2012 for us here in the West. Japan receives it later in 2011.
Full interview: CVG