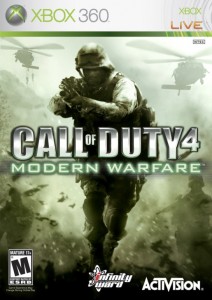 Its only been 2.5 years (although it seems like a long, long time ago) but a Star Wars mod for Call of Duty: Modern Warfare 4 is now available.
This program takes the successful first person shooter to a new place: the Star Wars Universe.
Star Wars characters, like Storm Troopers, weapons and locations like, Bespin or Mos Eisley, can all be played Call of Duty style.  All in all, there are 7 maps.  Plus, there are killstreaks.  Shoot first enough, and you'll be able to call in TIE bombers ot Y-Wing attacks.
Check out the video below for gameplay examples.  Just make sure your head does not asplode.
The mod is available as a free download from 
ModDB
.