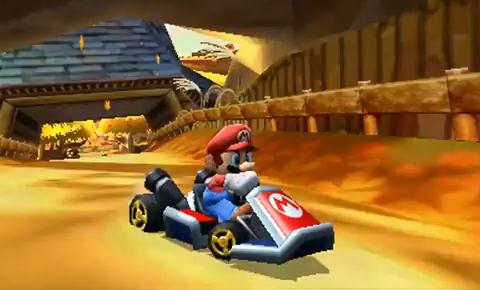 While most of us are still recovering from Nintendo's jaw dropping price drop, an overlooked note has been the launch windows and names given to Mario Kart and Super Mario 3D, which were also listed in the company's big announcement earlier today. Mario Kart 7 will be the name of the new and upgraded version of Mario Kart, and will land on the 3DS this December while Super Mario 3D Land will drop one month earlier in November.
I think the smart thing to do is get as many of these titles out as soon as possible, and Nintendo giving consumers this small time window along with the monumental price drop of the 3DS should nudge sales along quite a bit. I honestly am not too fond of the name Super Mario 3D Land though, as I think the "3D" is what is scaring potential 3DS owners away at the moment.
Those of you who are awaiting Kid Icarus will also be happy to know that Kid Icarus: Uprising was also mentioned to be releasing this holiday season.