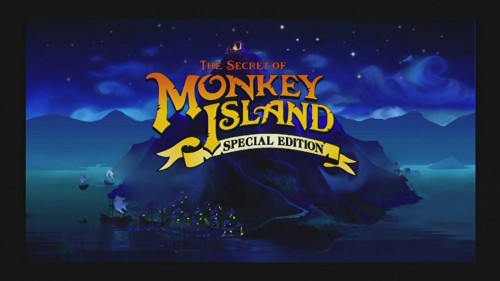 That's right, Monkey Island fans, Activision has announced that a Special Edition Collection of the Monkey Island series is on the way later this year. Included in the collection are the following:
The Secret of Monkey Island: Special Edition
Monkey Island 2: LeChucks Revenge: Special Edition
Addition Bonus Content not before seen from LucasArts vault
Both titles will be updated to HD, with remastered voice work and score. There will also be the ability to switch between the classic and HD version with a single push of a button. Along-side all of this is a plethora of goodies, to satisfy even the most tepid of Monkey Island fans.
Monkey Island Special Edition Collection will be hitting stores this September. If you can't wait for the retail release, you could always check out the classic games on the Xbox LIVE Arcade for 800 Microsoft Points each.