Konami has announced the release date for Pro Evo 2012 on Playstation 3, Xbox 360, and PC today. The latest football simulator in the franchise will be released in the Americas on September 27, and in Europe and Oceania on October 14.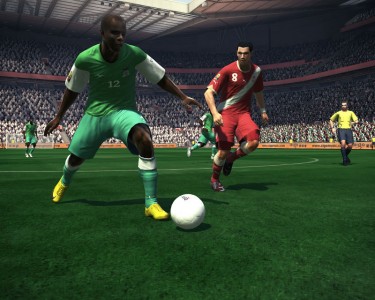 PES 2012 is packed with plenty of features and improvements from its 2011 counterpart. The AI and controls are improved, and Konami has introduced a new Teammate Control system (read more about that here) which allows the user to control two players at once. There will also be improvements to defense and controls, and enhanced animation – including managers which can be seen wandering on the sidelines.
Unfortunately, Konami still hasn't confirmed a release date for the title on Nintendo Wii, PSP, and PS2, however they are saying this release date will be decided shortly.
Check out the video below, which outlines some of the features of PES 2012. Alternatively, you can check out other news on Pro Evo 2012 here.