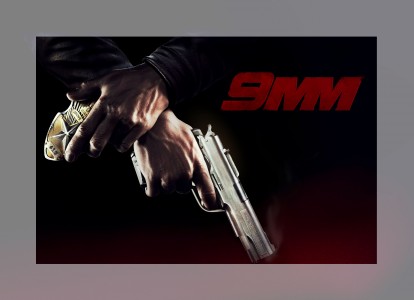 With the recent price change in the Australian App Stores (read Capsule Computers article for more information) now is a better time than any to head over to the App Store and check out some of the latest games iOS developers Gameloft have released. Firstly, Block Breaker 3 Unlimited is now only $0.99. The title has already sold 16 million units since its debut. The game pushes the boundaries of the brick breaker genre, having puzzles spread across different parts that you can access through tunnels, not to mention so very impressive graphics.
Gameloft have also recently released their highly anticipated game, 9mm. The team here at Capsule Computers were lucky enough to have a play around with this title at a Gameloft preview event (you can read articles about the preview event both here and here). 9mm revolves around the character John "Loose" Kannon, the leader of a special team of hardened cops who aren't afraid to bend the law. Things take a turn for the worst when the team kill a local drug lord's brother and take millions in cash. Kannon's team is now the target for revenge. Kannon has only one option: take down the head of the gang. 9mm features; stylish gunfights, compelling chase scenes through city streets, online social capabilities in both Free for All and Team Deathmatch gunfights which allow up to 12 players on different maps, an array of weapons ranging from pistol to grenade launder. The game takes place across 12 levels that take you from the dankest slums all the way to Mexico, accompanied by a hip-hop/rap soundtrack including artists such as: Apathy, Beanie Sigel & Freeway & Jake One.
Get your own copy of Block Breaker 3 Unlimited here for just $0.99 and a copy of 9mm here for just $7.49.
To celebrate the release of both games Gameloft have launched a twitter contest. Make sure you follow @gameloft_aus and retweet "#newtoughgame by @Gameloft_aus ! Follow @capsulecomputer & RT this to try and win 10 games of your choice. http://t.co/EnlGmsK".