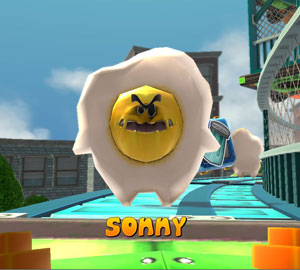 The other day we brought you a nice BurgerTime World Tour trailer to munch on. While the trailer was meaty and a pure treat for those of us who were familiar with the classic, it didn't really go into serious detail when it comes to the characters and the many worlds that make up the actual game.
To assist with that, MonkeyPaw have now launched an official website for the upcoming XBLA/PSN/WiiWare re-imagining that introduces the many edible baddies, shows off the scenery for each world, and of course the trailers that have been shown are all up an available for your viewing pleasure.
You can visit the new website at burgertimeworldtour.com and once even more information on the game releases, we will be sure to bring it to you.