Twisted Pixel have been busy getting ready for the launch of their new title 'The Gunstringer' which will be coming out later this year with full Kinect compatibility. Now it seems that the developer of other popular titles such as 'Splosion Man & The Maw have partnered up with Home Depot for the release to bring players the 'marionette controller' for the new title.
I think the press release describes this one best, so without further ado, I'll let Twisted Pixel tell you themselves about this new groundbreaking device.
The new controller, previously codenamed "Project 144in. x 1-1/4in. Pine Round Dowel", brings the feel and texture of professional marionetting into your living room. Made of professional grade pine, The Gunstringer Marionette Handle Controller is built to withstand the hardest stresses that virtual marionetting can provide.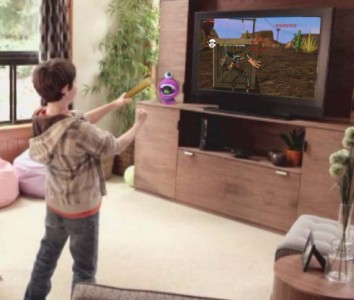 "This groundbreaking partnership with Home Depot truly ushers in a new era of controller-free controller gaming" said Mike Wilford, CEO of Twisted Pixel Games and member of Home Depot's Home Improver Club. "When Barry from Home Depot's lumber section told me about the 'rustic flair' and 'attractive wood grain', I knew instantly that we had to get these rods into the hands of marionette aficionados everywhere".
While only announced mere paragraphs ago, The Gunstringer Marionette Handle Controller has already taken the Kinect controller market by storm. Official Marionette Monthly says "With The Gunstringer Marionette Handle Controller, I can finally experience the feeling of hard wood clenched in my hands without having to visit a seedy downtown performance venue".
The Gunstringer Marionette Handle Controller is available today from all 2,244 Home Depot stores for $2.17 MSRP. Only authorized Gunstringer Marionette Handle Controllers work with The Gunstringer. Accept no substitutes. Some assembly and sawing required. Click here to order now!
This technology could very well could change the face of gaming forever. It goes without saying I am going to have to buy around 10 of these just to…wait. What day is it again??