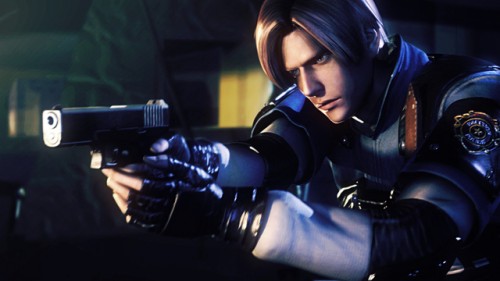 Finishing off with our Captivate coverage comes some big news for fans that are anticipating Resident Evil: Operation Raccoon City. Over at Capcom Unity, we were given a nice preview of just how the game will play and what to expect from the latest installment of the Resident Evil franchise, and Raccoon City may certainly take the series in a whole new direction. For this title, Capcom will be teaming with Vancouver based studio Slant 6 Games, who worked most notably on Socom 3 and Socom Confrontation.
Instead of the standard Resident Evil experience, Operation Raccoon City will be a team-based shooter which will throw Zombies and Bio-Organic Weapons into the mix to not only compete against the opposing team's squad, but to also add a more unpredictable element into the game itself.
It is September 1998 and the action centers on the ill-fated Raccoon City and the horrific consequences of the deadly T-virus outbreak. With a cover up required, Umbrella orders an elite team into Raccoon City to destroy all evidence of the outbreak and eliminate any survivors. Meanwhile the US Government has quarantined the city and dispatched its own team of elite soldiers to determine the source of the mysterious outbreak. Players take on the role of an Umbrella Security Service soldier (U.S.S.), competing alone or in up to four player co-op in a battle against all the competing forces at play in Raccoon City.
As far as story goes, I think it is too soon to tell just how deep this title will follow the Resident Evil series as it seems to definitely possess a more spin-off vibe, but it is great to see the potential to be introduced to some new characters. Moving on, a full list of features was also revealed for Operation Raccoon City.
Features are set to include:
Team based shooter set in the dark and sinister Resident Evil universe.
Triple threat battle as zombies and B.o.w's add to the action.
Compete alone in Campaign mode as an umbrella Security Service member or in a four player co-op team battle.
Rewrite the history of the raccoon City outbreak. revisit classic moments from Resident EvilTM 2 and Resident EvilTM 3 and watch events unfold from the perspective of the umbrella Security Service.
Return of favorite RE enemies, iconic landmarks and characters, including leon S. Kennedy who is on your hit list to eliminate.
Competitive online multiplayer modes provide a unique gaming experience thanks to the three corner combat between the umbrella Security Service, uS Special ops and threat of zombies and B.o.w's.
I for one am all for seeing a new style of shooter, and with returning characters such as Leon that you actually have to "eliminate", this could be a very interesting game that might have a lot to offer to the main canon of Resident Evil's Plot. Resident Evil Raccoon City makes its debut this winter for the Xbox 360, PS3, & PC this winter, but for now you can check out some brand new screenshots below.