It's safe to say that Rockstar's upcoming title, L.A. Noire, has gotten a few heads turning in the gaming world. We know you all have busy lives, so Capsule Computers has compiled a useful "All You Need to Know" so that you can get all the information you need in one place.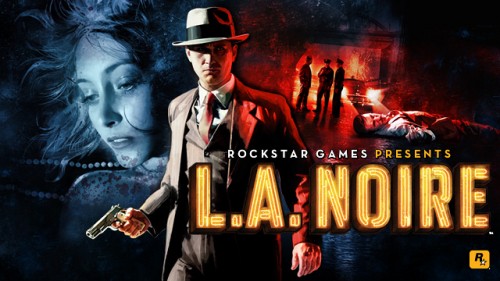 Name: L.A. Noire
Developer: Team Bondi
Publisher: Rockstar Games
Release date: May 17th 2011 (US), May 20th 2011 (Europe and Oceania)
What is L.A. Noire?
L.A. Noire is a crime thriller game that combines elements of action and shooter genres. Players explore a re-creation of 1947 Los Angeles that is inspired by 1940s and 50s film noir and real life crimes. The game features new facial animation technology (Motion Scan), countless voice actors, and a detailed storyline to create one of the most anticipated games of 2011.
What is the storyline?
You play as LAPD detective Cole Phelps, a former World War II soldier who lives and works in a post-war Los Angeles. The city is rife with corruption, from drug dealers to murderers, and it is up to you to solve the latest string of crimes that have been committed. Phelps has to fight for the truth behind arson, conspiracies, and serial killers in order to discover a major secret that lies in the underbelly of the city.
How will the game screen be laid out?
The game screen is laid out similar to the Grand Theft Auto series. Phelps navigates a highly realistic world with a map displaying destinations and enemies on the bottom right hand corner. Players can drive cars or walk to their destination in the same way that people in 1940s LA did…that is, with lots of traffic and people everywhere.
Are there missions?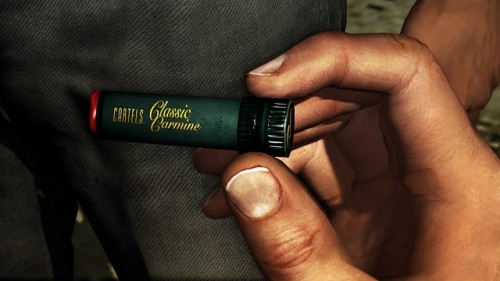 Instead of missions, Phelps will work his way through five crime desks: patrol, traffic, homicide, vice, and arson. Each case within these desks has different parts, and players will have to visit crime scenes, collect clues, question witnesses, track suspects, and then interrogate them.
Within missions, players will sometimes engage in shoot outs with criminals (of course, in third person shooter style), or have to chase and catch a criminal by car or foot.
How will interrogation work?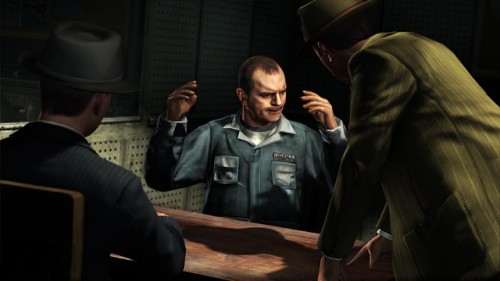 Once you bring a suspect back to the interrogation room, you can choose from a range of different questions to ask. Players will have to gauge the reaction of the suspect to the question to determine whether what they say is the truth, a lie, or if it's doubtful. Evidence can also be produced to accuse the suspect of a crime, or get them to talk more. Phelps will collect any clues or evidence found in his notebook, which can be referred back to for more information.
Is there multiplayer?
While we would love to solve crimes with other players and gang up on suspects, L.A. Noire features no multiplayer components. In a Q&A, Rockstar Games said "the combination of innovative technology and unique gameplay that allow you to solve crimes through interrogations and investigation is really one that's geared entirely for a single-player experience."
How historically accurate is the setting?
Phelps' surroundings are meticulously done and almost an exact replica of 1940s Los Angeles. The Hollywood sign is visible in L.A. Noire – but not the one we're familiar with. Apparently, the pre-1949 Hollywood sign actually said "Hollywoodland", and was used to promote a new housing development. Warner Bros signs appear outside cinemas with "Now Playing" films, and there are signs in the game saying "Keep our city clean". The team sure have done their research.
<What are some cases that players will come across?
In addition to a historically accurate setting, many of L.A. Noire's crime cases are inspired from real life crimes from the 1940s. One case, "The Red Lipstick Murder", was based on a real-life murder which took place in 1947 (you can read more about the case here). While the cases in the game are original in their own respect – different endings to unsolved cases, different locations, different characters, and so forth – the creators have made no secret in telling gamers that there is a certain grain of truth to this shady underworld.
Stay tuned for regular updates on this title…the release date can't come soon enough.