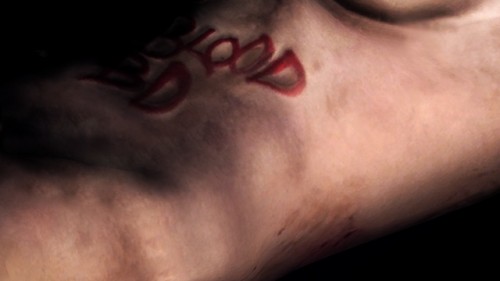 The crimes that plague Cole Phelps in Rockstar's upcoming game L.A. Noire are some of the most intriguing aspects of the game. With the game being a replica of 1940s Los Angeles in all its corruption, glory, and landscape, it's no wonder that the cases are at least somewhat inspired by real-life crimes of the '40s.
Rockstar showcased one of these crime cases at the PAX East show last weekend. "The Red Lipstick Murder" from the in-game Homicide desk was inspired by the real life homicide investigation of the murder of Jeanne French. French was a 45 year old veteran Army nurse who was found stripped and stomped to death inside "The Moors" in February 1947. It was discovered that the letters "B.D." (and other rude words) were written in red lipstick over French's nude body. The case remained unsolved, with a myriad of questions left unanswered.
While L.A. Noire doesn't directly translate this case into the game, several pieces of information were used for inspiration. The red lipstick on the corpse is a prime example of the way Rockstar and Team Bondi have worked to take 1940s L.A. and translate it into 2011 L.A. Noire. Players will be happy to know though that unlike the real case where the killer was never brought to justice, The Red Lipstick Murder in the game will definitely have a 'case closed' stamp on it.