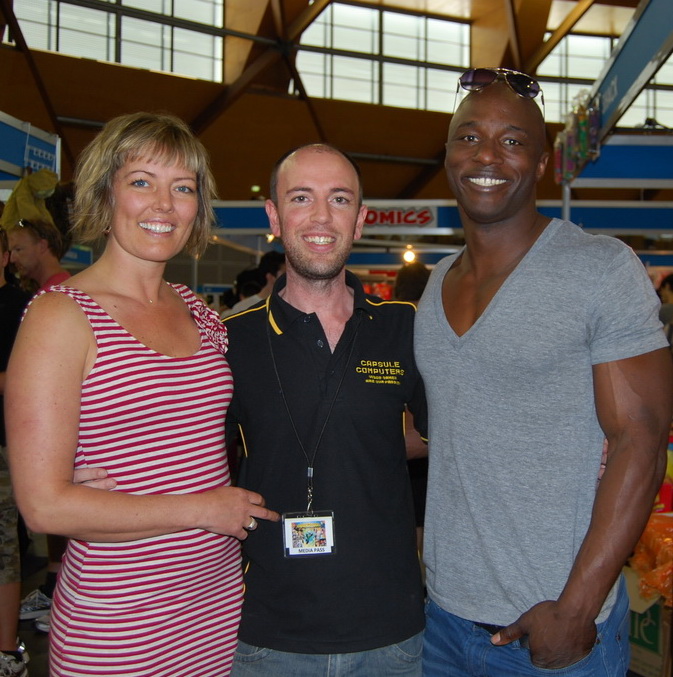 MasterAbbott had the pleasure  to speak to the Stars of the Reality show : Survivor : James Clement and Ami Cusack at Armageddon Expo 2011 here in Sydney Australia. 
Survivor is a reality television currently into its 22nd season in the USA.  In Survivor, contestants are isolated in the wilderness and compete for a cash prize of $1 Million dollars. The show uses a system of progressive elimination, allowing the contestants to vote off other tribe members until only two-three final contestants remains.  At this point the power switches from the contestants to the eliminated jury members who then vote on who should win the title of "Sole Survivor".
If you're a Survivor fan this is one interview you need to watch as James and Ami discuss a whole wide range of Survivor topics such as strategy to the most hated players in the game like Russell Hantz and Johnny Fairplay, we also find out what James and Ami's favourite video games are and much much more !!!
Sit back and enjoy this fantastic interview.
Special thanks to both James and Ami for taking the time to chat with us here at Capsule Computers and sharing their thoughts, opinions and passion for Survivor for all fans out there.  We wish you both the best of luck moving forward and we hope to see you back on Survivor hopefully in the future 🙂