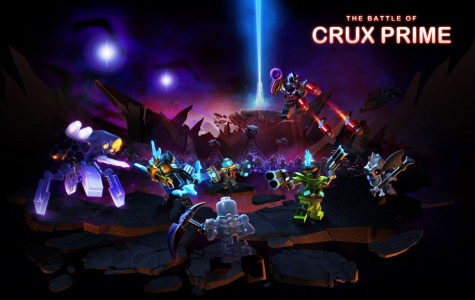 Crux Prime, an add-on for the Lego Universe MMO, was released today.  Battle your way to the Ninjago Monastery Ruins on Crux Prime to meet Sensei Wu.  She can teach you Spinjitzu, a fightin' style that will allow you to decisively defeat your enemies with a tornado made of pure Imagination.
Plus, the developers of the game added a new functionality that is a great addition to the universe. Players can finally  defeat the enemies of  Crux Prime with their friends.  Up to 4 of your friends can join you in the action to kill all who want to ruin the creativity beating inside you.
Crux Prime and the Ninjago storyline is based on the Lego Ninjago toy series that was put on store shelves last month.  Gamers can now continue the story in video game form in Lego Universe.
This new zone will have 100 new missions and achievements, 100 new pieces of gear, decals and weapons, 4 rare armor sets and even more collectibles and missions than you can shake a brick at. The add-on is huge, expansive and the biggest expansion the game has seen; it will greatly grow the game's universe.  If you have Lego Universe, this is a great time to get back into the action, and if you don't have the game yet, you should probably consider it.  It is great MMO that will surely stay in your mind for a long time.  Read our review here if you are still undecided.
You can even get the Ninjago experience on the Nintendo DS.  Read more about that here:  http://www.capsulecomputers.com.au/2011/01/new-lego-title-announced-for-ds-lego-ninjago-the-videogame/