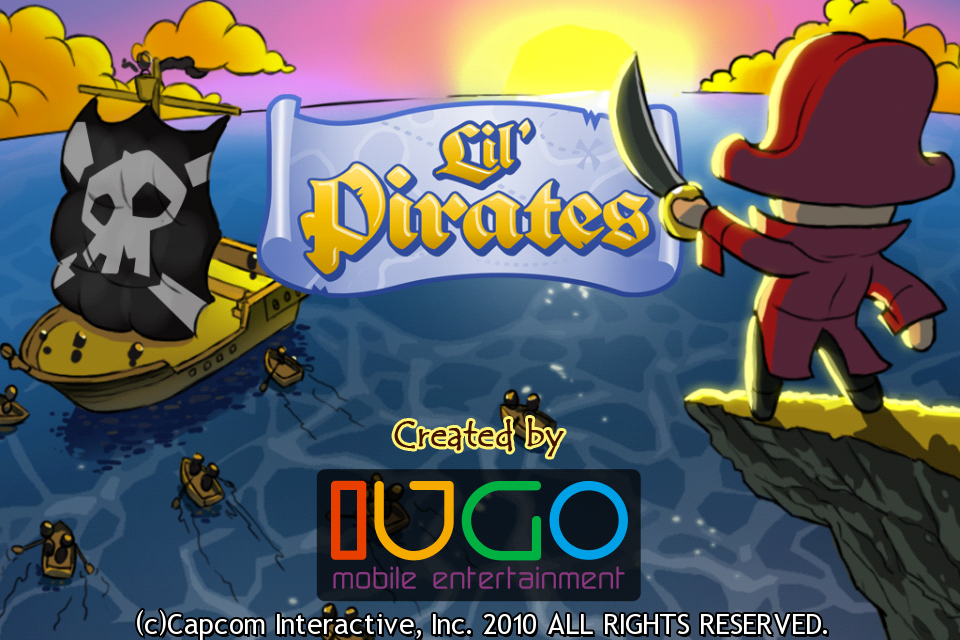 Game Name: Lil' Pirates
Platform(s): iPhone/iPod Touch/iPad (iOS 3.0 or later)
Publisher(s): Capcom Interactive, Inc.
Developer(s): IUGO Mobile Entertainment, Inc.
Genre(s): Simulation, Freemium
Release Date: 4th November, 2010
Price: FREE (GET IT NOW!)  Arrrrrrrr FREE !!!!! *Squaarrkkk*
Arrrrrrrr ME HEARTIES !! Pirate Captain MasterAbbott here are you ready to step on board my mighty pirate ship so I can take ye on a journey across the seven seas with Capcom and IUGO's Lil' Pirates for the Apple iPhone.
Everything you'd ever want to know about Lil' Pirates is explained in this full featured epic detailed gameplay video, covering every aspect of the game from buried treasure to upgrading your ship, spending your hard earned doubloons buying cool items, to getting the most out of your crew members and leveling up as quickly and easily as possible.  If you have no idea what Lil' Pirates is all about take the time to read through our review here.  Then click on the play button just below,  grab some root beer feed Polly with a cracker (to shut him up) and watch the video.  If YE wants to be the grandest pirate ever to sail the seven seas ye'd be wise to watch and learn what Captain MasterAbbott has to say – Arrrrrrrr !!!
Enjoy the video and please leave your comments and let us know what you think.