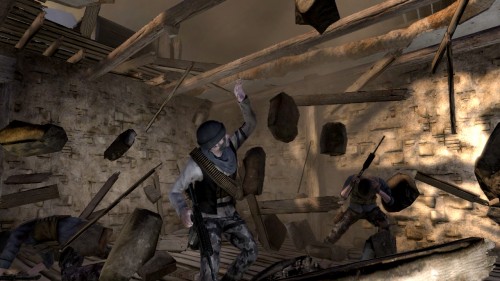 Breach has more than just the destructible environments that have been over-hyped about. It has a whole bunch of really cool gadgets as well! A large chunk of them are shown off in this following gadgets trailer.
I could continue here with a bunch of jargon describing each of and gadget seen in the video, but that would mean more reading for you, more typing for me, and a whole bunch more time before you can see the video. So just watch the video and enjoy.
You can enjoy the destructible military multiplayer when Breach launches on XBLA on January 26th.
[pro-player width='530′ height='253′ type='video']http://www.youtube.com/watch?v=tx_IYo-mJkY[/pro-player]