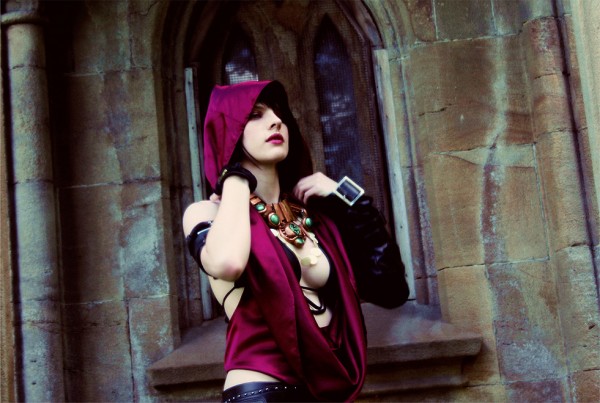 Thought Monday, was a slow news day then think again: Our friends over at Supanova HQ have dropped us a line about the just past Cosplay Championships from the weekend! Yes, if you happen to be in Australia, specifically Brisbane QLD then you may have noticed a few quirky dressed guys and gals around town. Cosplay `aint just for Animae anymore.
If you missed it, the results of said competition can be found online. Supanova is a much loved pop culture and Animae festival in Australia that generally embraces all things, cartoon, comic, Sci-Fi and gaming. In fact there is probably just as many gaming gods of cosplay as there are Doctor Whos and Naritoes. Across all states in the first half of the year, Supanova can be as close as the mere mortals down under get to any E3 or PAX party, so we do like to make the most of it. the following, is a bunch of incoming information:

"Saturday November 27th was a HUGE day in Brisbane! Witht a massive day of Cosplay fun including an "on the day" Madman Cosplay Comp, an array of vendors, guest artist Stewart McKenny, anime screenings and of course, more cosplay than you can shake a stick at!
But the big daddy of them all is the Grand Final of the Madman National Cosplay Championships that you can now experience the fun and excitement of even if you can't be in Brisbane as we'll be streaming the whole competition LIVE online!
That's right, from wherever in the world you are, you can cheer on your favourite competitor and see the best that Australian cosplayers have to offer simply by going to – www.madman.com.au/cosplay – at 2.45pm EST or 3.45pm EDT, Saturday 27th November!
Please note: Queensland is not on Daylight Savings and you may need to adjust your time appropriately."
KEEP DECEMBER 1 in your diaries when Supanova releases next years Star Studded Line-up. Past years have seen a bevy of Sci-fi stars including this years Summer Glau; but we can top that with a promise of gaming and all-round geek Felicia Day in 2011. So crack out that costume, and get your game on!