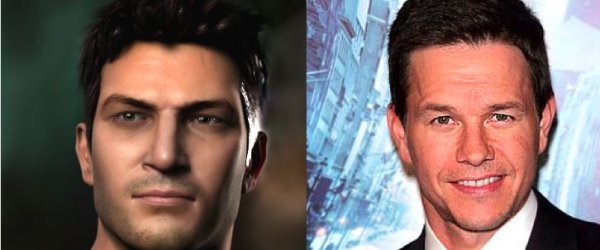 So the actor formally known as Max Payne, is now currently planning to fill the boots of seminal cult character Nathan Drake: Yes I am talking about Mark Wahlberg. How many other movies based on video games can he star in before someone tells him to stop! On top of which surely he is not the only actor who looks like Nathan Drake?
Thankfully, I personally was one of the few people who enjoyed Max Payne for what is was as a movie, without worrying too much about the liberal art direction it took away from the game series. Director of 3 Kings and The Fight David O. Russell is in the chair and MTV reports he is hoping to start filming this summer.
"David is one of the best writer/directors I've ever worked with," Wahlberg told MTV. "The idea that he has is just insane. So hopefully we'll be making that movie this summer."
I don't know if insane is what I would call Uncharted, but it can't be any worse than a Tomb Raider knockoff, I mean Indiana Jones (please don't turn it into Indiana Jones). What might be insane, just a bit, is that Nathans Uncle and Father may make an appearance in the movie, unlike the games and have none other than Robert Deniro and Goodfellas cohort Joe Pesci! It is hard to know where to go from here ( I still have my doubts about that Greenlatern movie and actor) but at least, hopefully we can expect a good old treasure hunt adventure.
Mark Wahlberg says: "It's off the charts"