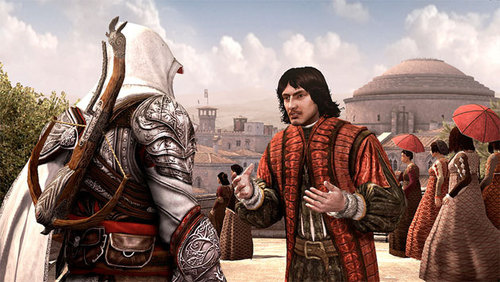 Sony has taken quite an investment in Ubisoft's Assassin's Creed: Brotherhood, they had an exclusive multiplayer beta, and now they are even issuing out free exclusive DLC. If somebody has both consoles there is no reason for them not to pick up the PS3 version due to this DLC expansion.
The DLC is being called the "Copernicus Conspiracy" and looks to center around Nicolaus Copernicus and will be available November 16th, which just so happens to be the same day the game is released. There will be a variety of new missions added on to help establish the story and provide Ezio with information for his assassination target, Copernicus.
Now I don't know about the rest of you, but free DLC is always a good thing. But when it comes at the cost of leaving half of the fan base that only has a Xbox 360 in the dark it really only hurts the fans in the end. Either way though it is looking like the PS3 is the way to go.