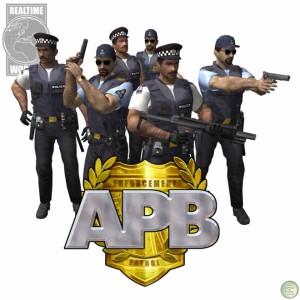 You may be forgiven, for never having heard or played All Points Bulletin, the seminal Saints Row style MMO from the good people who bought you such gems as Crackdown. The news that it has been picked up by Free-to-play MMO developers GamersFirst is bitter sweet for Realtime Worlds who spent a lot of time and energy making the game before filing for bankruptcy and letting go of up to 200 staff.
After developing Crackdown, Realtime Worlds rose to be Scotlands largest video game developers and so surely that great things would follow with A.P.B. This was not to be with poor sales and unbalanced gameplay. Selling their IP to GamersFirst for roughly US$2 million will in no way fix the company, but will at least provide compensation for those let go.
"APB was a game that had several exceptional features and some brilliant ideas, even though it was plagued by some initial balance and monetization issues," Bjorn Book-Larsson, CTO and COO of GamersFirst, said in a statement. "We want to take all the unique features of this title, such as its unparalleled character, weapon and car customization systems, and convert the game to a true free-to-play game."
"We are deep into the planning and early execution stages for this next chapter of APB and we will share more details in the near future," Book-Larsson continued. "In order to put gamers first we will also actively engage the community in many aspects of all the planned changes."
Rumors of the acquisition surfaced last week, and GamesIndustry.biz reported that it went down for roughly $2 million. GamersFirst didn't disclose the financial details, but it did confirm "the game will be overhauled and republished online as ABP: Reloaded" GamersFirst added that APB: Reloaded should be ready for its relaunch sometime during the first half of 2011.
I for one missed the boat the first time around earlier this year, and it is good to see that good ideas are gone, but not forgotten (just look at what happened to Duke Nukem!) hopefully this acquisition gives the MMO a new lease on life as essentially a multiplaying-only model with a big city free raoming twist.