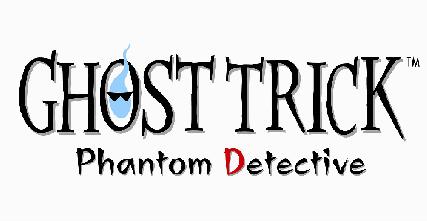 As time passes, more and more information is pouring in about Ghost Trick, which has been on many gamer's want list since news broke about the title in 2009. Imagine a game with the mystery solving elements of Professor Layton series combined with the humor and logic puzzles of the Ace Attorney series. That is what we are looking to get with Capcom's newest title on the Nintendo DS, Ghost Trick: Phantom Detective. Created by Shu Takumi, the creator of the Ace Attorney series comes this new game where players take on the lead role as Sissel, a murder victim who has lost his memory and returned as a ghost to solve the mystery of his suspicious demise. As Sissel's ghost it's up to players to possess and manipulate items found in the real world to solve the captivating puzzles he encounters.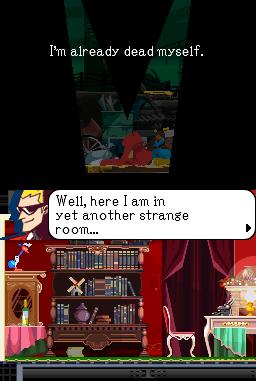 Using the stylus players will need to carefully choose the path for Sissel to travel, possessing objects in order to trigger the correct item that when manipulated will alter the fate of others and begin to unravel the strange truth about who Sissel is and why he was murdered. How will you scare off the unwary assassin? There are many routes to choose from but not all of them will be obvious. It's up to you to solve the crime but be warned, Sissel only has until dawn before he has to leave the supernatural world for good.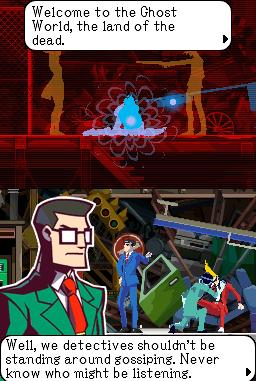 Sissel travels through phone lines to move from chapter to chapter and find clues to find out more about his murder. Sissel can also possess corpses corpses and rewind time to four minutes before the victim's death.
Features Include:
Brought to you by the creator of the Ace Attorney series, Shu Takumi
Intriguing plot mixing mystery and humour will draw players into Sissel's search for the truth
Utilise the stylus to create a path for Sissel to travel, while possessing and manipulating items along the way
Hours of engaging gameplay filled with logic puzzles
Rich animation, unique art style graphics and character designs makes this a truly distinct offering for the DS
Change the course of over 30 in-game characters' lives to gather clues to reveal the truth.
Solve logic puzzles in over 15 game stages and 25 subdivided areas utilising the abilities to possess and manipulate
This new mystery franchise is shaping up to be excellent by the looks of it. Any Shu Takumi game is normally destined for a long video game life and I can imagine this being the first of many of a new series. Ghost Trick: Phantom Detective will be possessing DS's this winter and is sure to be a treat for many handheld gamers.