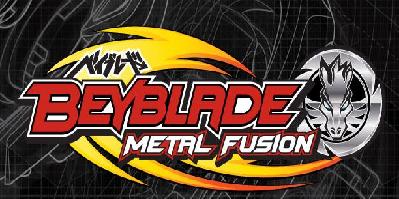 Recently we broke the story about the newest title in the BeyBlade franchise by Hudson, Beyblade: Metal Fusion. Hudson will now be offering three collector's editions for three separate retailers in the U.S for the Nintendo DS version of the game. Each collector edition will come with an exclusive in game character and toy Beyblade. These exclusive Beyblades have a unique metal facebolt not available anywhere else, and also allow for enthusiasts to customize their Beyblades to be uniquely their own.
The "Cyber Pegasus 100HF" Edition will be available at Toys "R" Us

The "Bakushin Susanow 105F" Edition will be available at Walmart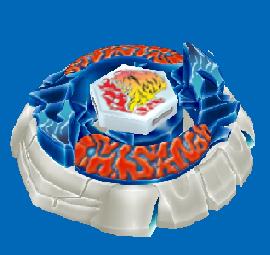 The "Counter Leone D125B" Edition can be found at all other major retailers
"The BEYBLADE franchise is incredibly popular with kids, so we're happy to be able to offer these limited edition toys to go along with the game," said Mike Pepe, director of marketing for Hudson Entertainment. "In addition, the limited edition bonuses that can be used in the actual game make for an even more special Beyblading experience that will only be available to a limited few."
Also included with these collectors' editions of Beyblade: Metal Fusion are in-game characters made exclusively each version. Players with access to the limited edition versions of the game can log online from their Wii using Nintendo Wi-Fi Connection to compete against different players and download their counterpart's unique characters and Beyblades to add to their own DS collection.
I see this as a brilliant move that is sure to get younger gamers interested in a whole new generation of the popular series and dedicated fans are sure to have all three on their wish-list to collect them all. Be sure to keep an eye out as the title drops this fall for the Nintendo DS and Nintendo Wii.