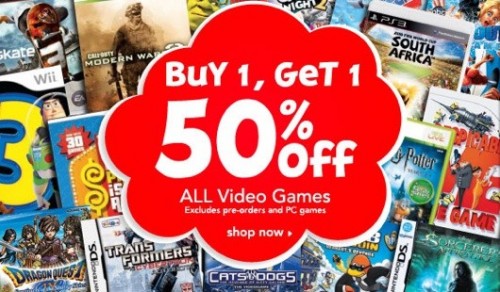 Everyone loves sales and for those of us who just can't buy every new game out there, these sales are real life savers. Every so often Toys-R-Us has a buy 1 and get another game half off. It is back and better then ever.
Go to Toys-R-Us right now and buy a game, and then buy half of the price for another game. Remember the cheaper game is always the one that the discount is applied to.
The offer is not valid for PC titles or Pre-orders, so aside from those 2 clauses get to purchasing all the other games you want.