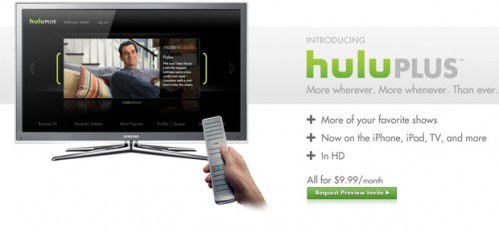 We already know that Xbox Live Gold is a pre-requisite to take advantage of any Hulu Plus subscription. A lot of people seemed to take solace in knowing that the PS3 version of Hulu Plus would still be usable by everyone. That is until now.
A bit of information on the Hulu Plus website contains the following phrase: "Note: you must be a subscriber of the Playstation Plus Network." when applied to the PS3. This is found in the HTML coding for the page, and is hidden from normal view but is easily seen when looked at in this format. And unfortunately this means that yet another feature has been taken away from those that enjoy access to free features.
Sony's Playstation 3's online draw has been the fact that it is entirely free, on top of their exclusive games. But now with more and more features being announced for a pay to play version of the online service, this may start to become a trend. We do not know whether or not this is entirely true, and it is subject to change as it has not been announced publicly by either Sony or Hulu, but expect to hear something soon.
Source: Technologizer