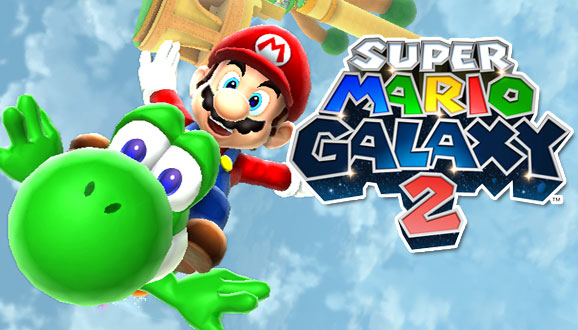 Run, jump, and fly through a dazzling galaxy of all new stages, bursting with imagination when Super Mario Galaxy™ 2 for Wii™ hits stores from 1 July 2010. In 2007, Super Mario Galaxy™ took the world of video games by storm. Now this first true Mario sequel in years re-energises the franchise with new levels and new power-ups.
New power-ups include a drill that Mario uses to tunnel through surfaces all the way to the other side of a planet! Plus Mario can eat a boulder mushroom to attain the boulder suit! Mario can then ram into objects and enemies and even becomes a boulder 'bowling ball' as he bowls down pins!
This time Mario even gets to team up with everyone's favourite character, Yoshi! Yoshi adds new possibilities to the gravity-defying game. On some stages, Mario can find a Yoshi egg, smash it open and hop onto Yoshi's back. Yoshi can use his tongue to swing across chasms or to grab items and shoot them back at enemies.
Yoshi has an interesting diet; when he eats a Dash Pepper, he gets so hot and frenzied he can run up steep inclines and vertical walls. When he eats a Blimp Fruit, he inflates like a balloon and floats to new heights!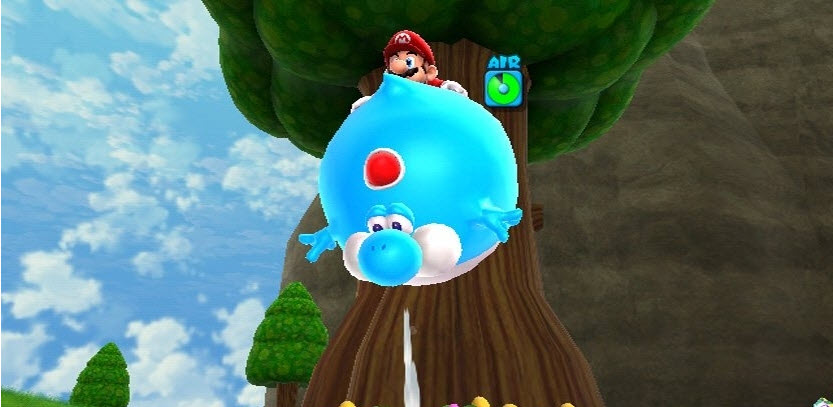 For players new to the Super Mario Galaxy franchise, Super Mario Galaxy 2 comes packaged with a DVD which provides helpful hints and tips. Included are tips for skilled players as well.