Arrgggghhhhh  Mee Harties !! (ive always wanted to say that ..)
Great news for all you Sid Meier's fans out there.  2K Games have announced that they will be releasing Sid Meier's Pirates on the Nintendo Wii.
Check out the screeshots below and also the press release for further information.  The swashbuckling will begin in Spring.  So get your fake wooden leg and stuffed parrot's and of course your eye patches ready in preparation for a grand adventure on the high seas !!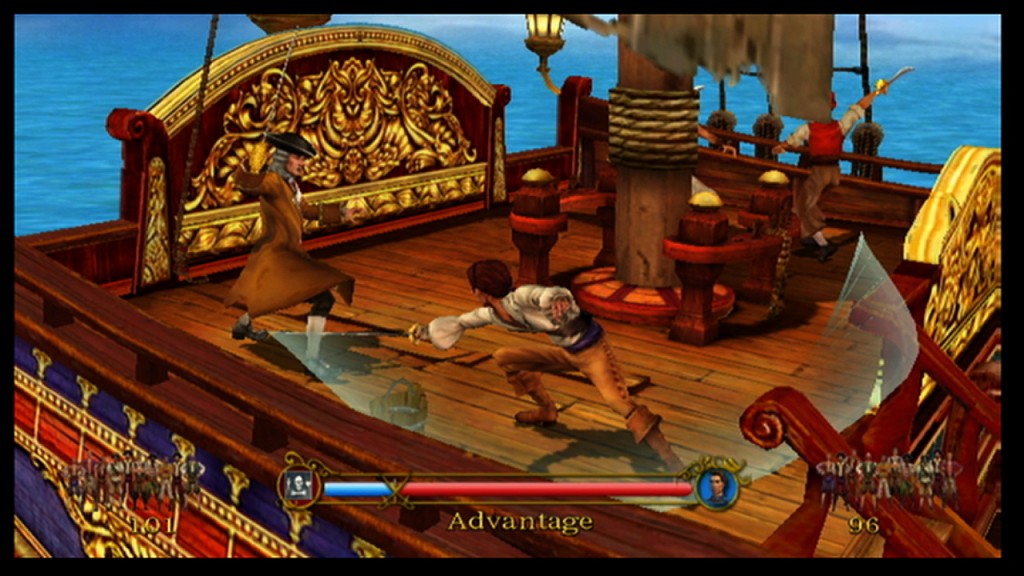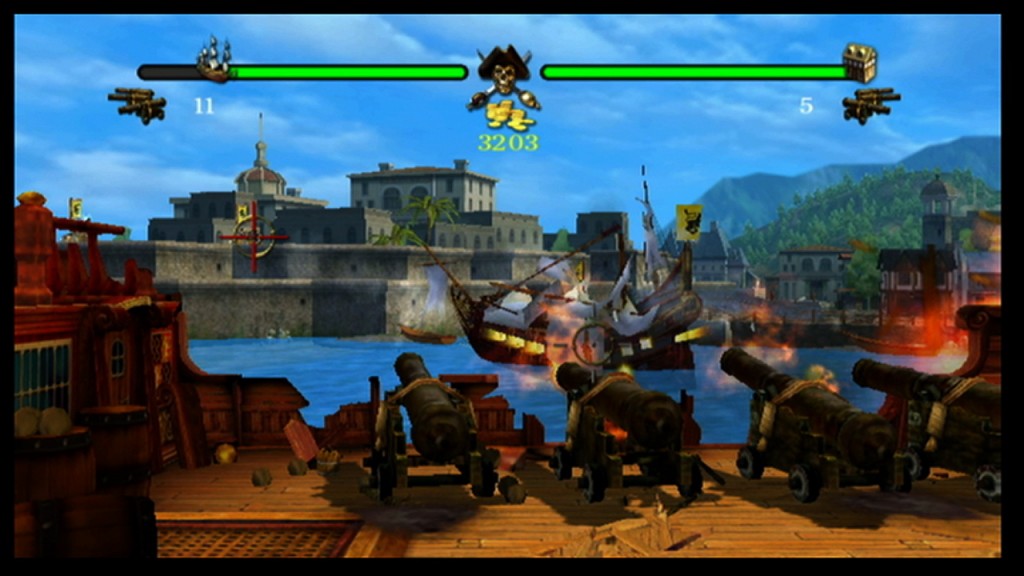 Details :
2K Games announced today that Sid Meier's Pirates!™, the classic swashbuckling high seas adventure, will set sail this Spring for Wii. Originally developed by Firaxis Games, the Wii version is being developed by 2K China and allows would-be buccaneers to serve as captain as they raid and plunder the 17th century Caribbean, successfully navigate pirate ship battles, triumphantly dispatch opponents in clanging sword fights and woo fair maidens with the streamlined controls of the Wii Remote™ in a quest to save their family from the evil Marquis de la Montalban. 
"We are big fans of the Wii and think Pirates! is the perfect game to bring to that platform," said Sid Meier, director of creative development at Firaxis Games, and designer of the Sid Meier's Pirates! series. "We're sure Wii fans will enjoy the timeless adventure of being a pirate captain on the high seas as much as all of our other fans have!" 
Sid Meier's Pirates! is an adventure-driven entertainment experience where swashbucklers can helm one of 27 fully customizable ships as they descend upon unsuspecting ports of call to assemble a motley crew of seafaring bandits. Captains will collect secret treasure maps, undertake daring missions, play havoc with local townspeople and swiftly hand out pirate-style justice to local braggarts before setting sail for breathtaking open sea engagements unlike any other game before on the Wii. 
Overflowing with intense pirate action, Sid Meier's Pirates! has a treasure chest of gameplay riches, including the traditional mini-games from the classic original such as Sword Fighting, Ship Combat and Dancing, as well as two Wii-exclusive mini-games – Bombardment and Lock Picking. In addition, the Wii version will offer exclusive character and ship customization options