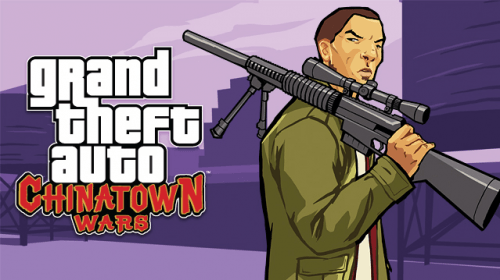 Great news from Rockstar Games today that have announced the release of Grand Theft Auto: Chinatown Wars Lite for the Apple iPhone™ and iPod® touch.  Chinatown Wars Lite is your introduction into Liberty City's criminal underground.  As Huang Lee, help Uncle Wu "Kenny" Lee in his quest for revenge and control of the Triad Gangs of Liberty City.  Immerse yourself in the first three missions from the full game and get ready for hotwiring, reckless driving, heart-pounding gunfights and plenty of hot pursuits.
 
Download this exciting experience for free at the iTunes App Store and get behind the wheel of one of the most critically-acclaimed handheld titles of this generation.  
 
Grand Theft Auto: Chinatown Wars is compatible with iPhone and iPod  Touch Firmware 3.12 and above.
If you havent already done so check out our review of GTA Chinatown Wars on the Apple iPhone here.