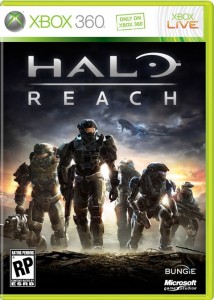 Bungie has announced that Halo Reach will be available world wide on the 14th of September (15th of September in Japan)
There was over 2.7 million gamers who loggin in and tested out the multiplayer Beta for the upcoming prequel to the Halo Series.  A total of 16 million hours was spent and over 1.1 billion virtual kills were performed during the 18 day public beta.  That has to be a record in anyone's book.  I think that the amount of data collected by bungie will certainly aid them in creating and fine tuning the best Halo Reach experience.
Make sure you read the rest of the article over on Yahoo and stay tuned for more information in the coming days.
If you want to pre-order your legendary edition of Halo Reach you can do so now.  Click on the link below and reserve your copy.
–
Information sourced from Yahoo News.