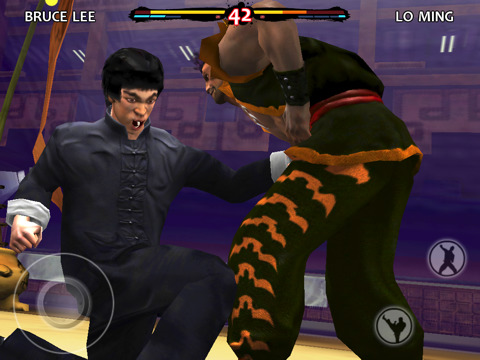 Digital Legends and India Games has just released their award winning game; Bruce Lee Dragon Warrior and Dragon Warrior HD! Each game has been designed from the bottom up for the iPhone and the iPad respectively(iPad  pictures above, iPhone below). This means that no matter which version you play the graphics are optimized and the control system will handle fluidly. Not only that but you have the ability to customize your own fighting style and become the martial arts legend that Bruce Lee is destined to become.
The characters themselves have been developed using motion capture technology accompanied with martial arts practitioners who have trained in Bruce Lee's philosophy and fighting styles. This means that each character will display life like actions and interactions which could never have been found if they were simply programmed from nothing.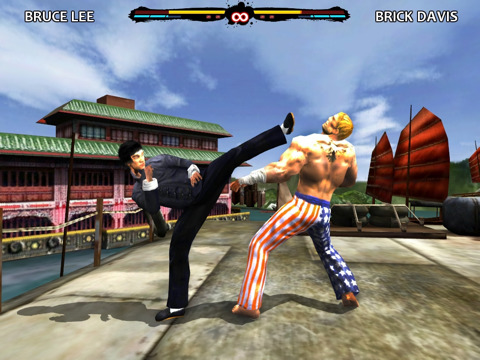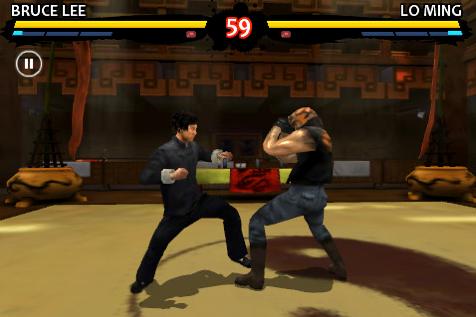 Both versions of the game include the following features and options:
Play in 5 modes: Story, Arcade, Time Attack, Versus and Survival
Guide Bruce Lee through 5 intense chapters in Story Mode: BRUCE FIGHTS IN THE STREETS, TRAINS WITH A KUNG FU MASTER, DEFENDS THE HELPLESS, ENTERS TOURNAMENTS AND FACES HIS WORST ENEMIES
Customizable fighting styles: Create your own method of combat
Play 4 unique fighting styles with a total of 10 fighters: Bruce Lee and 9 opponents
Play 5 locations in day and night: Hong-Kong Market Streets, The Docks, Roof Tops, Temple Yards and Tournament Halls
To see the moves, press "Pause" anytime during the combat and go to "COMMAND LIST" to see the unlocked moves or check the current ones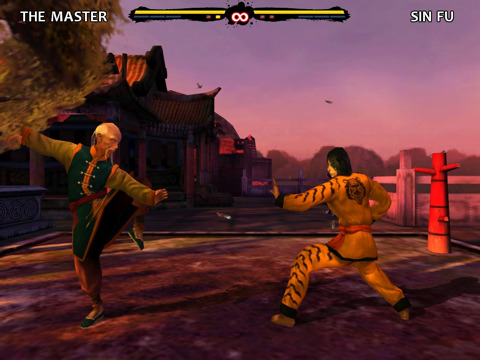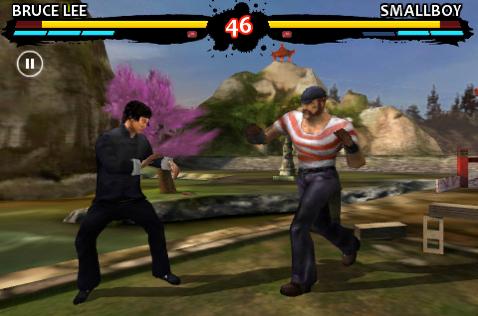 To purchase the winner People's Choice Award of the 2010 International Mobile Games Awards for the iPhone click Here! for the iPad click Here! Both will cost the exact same price at $4.99 each.