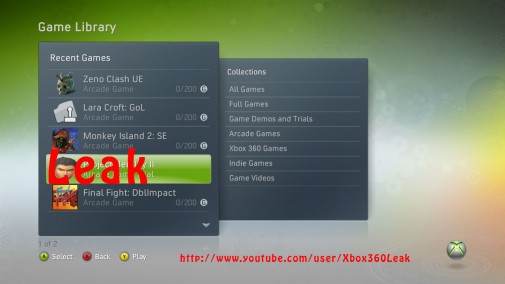 Xbox360Leaker has posted the above picture on his imageshack account. The picture contains an unknown game called 'Project Berkley II,' which is nothing to interesting until you see that the icon to the left of the name is Ryou's head.
Ryo Hakazuki was the main protagonist of SEGA's Shenmue games which were released for the Dreamcast in 1999 and saw much popularity on the system which later was discontinued. The possibility that Shenmue may make it's way onto the Xbox 360 and PS3 is possible however, as Sega has said themselves that they will increase their focus of digital downloads in the immediate future.
SEGA has announced no plans for such a game, and therefor this picture and information can be taken with as much truth as you may want it to. Until we hear some sort of news from SEGA themselves, there is no certain release announced. However I still own Shenmue on the Dreamcast and loved the way it was set up and played as an adventure game. I'm positive that if it were to be released on the XBLA, it would see a large hit in popularity and downloads.
Source: EuroGamer