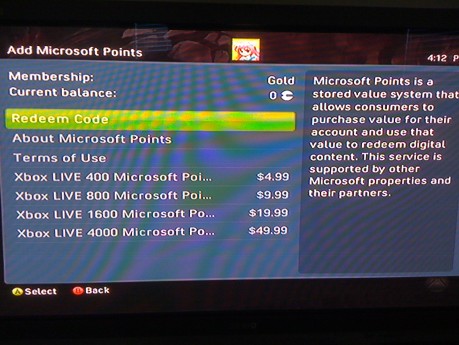 After the April 6th update a small feature has gone mostly unnoticed until now, and they are for more convenient than before. Being sold in bundles of 400 increments which mirrors the prices of all normally priced arcade titles.
Before the update Microsoft Points were sold in bundles of inconvenient 500 points in the United States. Meaning to even purchase a 1200 point game, you would be required to purchase 1500 points unless you bought a points card directly from a store.
Honestly this is great news because it made for lots of wasted points and money to have purchased points in such a manner. Now though there won't be any excess points wasted on a theme here or there just to go back to zero.