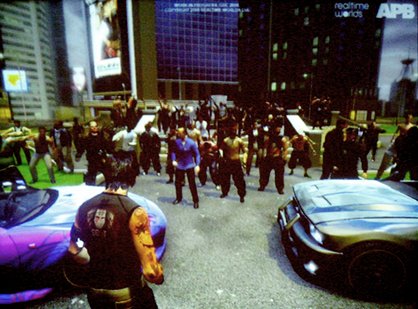 If you didn't make it into the beta last year, don't worry. Real Time worlds is sending out more beta entries. So hopefully you can make it in this time.
If, on the other hand, you don't know what APB is, let me enlighten you. APB, or All Points Bulletin, is a Grand Theft Auto like MMO for the PC. Steal cars, shoot people, make money, buy better weapons, start a gang. All of this in worlds that hold up to 10,000 people.
Sign up here for a chance into the beta.
–