Gentlemen & Gentlemen we have a little treat for you all this Friday afternoon. 
Presenting Tecmo's Dead Of Alive : Paradise for PSP.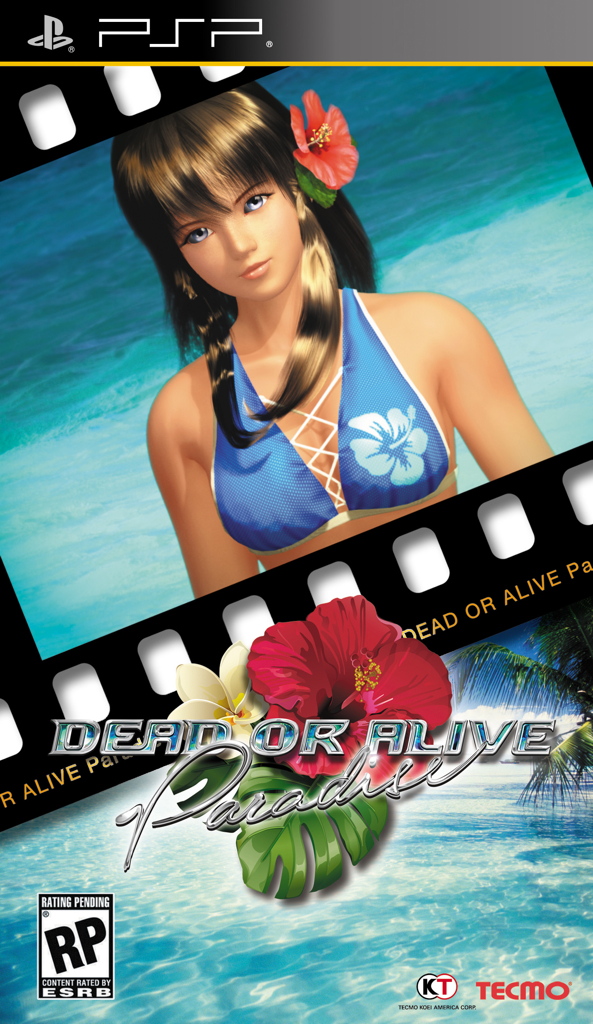 As all of you who owned the original XBOX, Dead Or Alive Volleyball was a pretty big hit… eermm well it was pretty good…. eerrmmm it was good to look at… yes thats a better way to put it.  Well now you can look all you like as Dead Of Alive : Paradise is coming to the PSP this MARCH !!
The game takes place on a two-week vacation on New Zack Island. You'll be able to play with nine Tecmo girls in an assortment of mini-games found throughout the island. As you befriend the girls, you'll be able to choose from over 100 bathing suit designs, ranging from scantily-clad to barely anything at all…. I like those options 😉 …
This perfect piece of information was taken from the press release …."You are in full control to create your own private paradise, in the palm of your hand … Take your girls anywhere, and play with them anytime." …Once again I like I like 😉 ….
Now to make matters worse or possibly good, depending which way you look at it or from which angle etc.  I'll let you guys be the judge of that here is the Japanese trailer for Dead Of Alive Paradise.  Now please try and control yourselves.
And finally to finish you all off .. we have a large array of scantily-clad images of the Tecmo girls in action.  Enjoy… I know I will 😉
What do you guys think of this .. who's your favourite Tecmo girl ? 😉
–