Play the addictive sequel to one of the original iPhone/iPod Touch game – this time featuring multiplayer!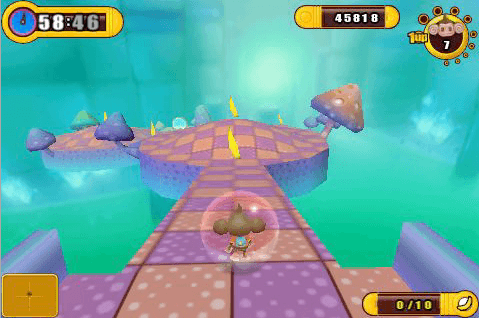 Gamers can grab their iPhone/iPod touch and dive into the all-new 3D world of Super Monkey Ball 2! Play as one of 4 favorite characters – Aiai, MeeMee, Baby, and GonGon – on over 115 different challenging tracks. Using the accelerometer and the touch screen, control your Monkey and make sure he or she collects all the bananas and completes the track in record time. Be careful – don't fall off the edge! 
Enjoy zipping around the tracks or take advantage of the mini-games. Start off with Monkey Bowling and get ready to download Monkey Golf and Monkey Target when they are released early next year. 
Finally – for on-the-go gamers looking for some multiplayer fun, hop on local wi-fi and play against three of your friends on ANY of the 115 tracks in the game! 
Featuring stunning graphics and bright colorful worlds, Super Monkey Ball 2 is the iPhone game for everyone!
GRAB SUPER MONKEY BALL NOW.  Click on the BUY IT NOW BUTTON BELOW
Best iPhone apps at AppStoreHQ