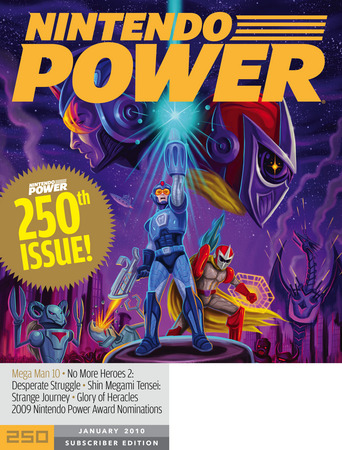 Get your weapons ready! The latest issue of Nintendo Power features some mega news — specifically, the upcoming release of Mega Man 10 on WiiWare.
Keiji Inafune (Capcom's Managing Corporate Officer, Head of Research & Development Management Group and Online Business, Father of Mega Man, Dead Rising and more!) just happened to be in the Capcom US office today as they received the latest issue of Nintendo Power featuring the one and only Mega Man!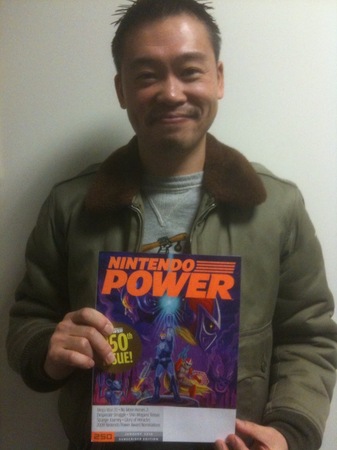 The new installment, like the brilliant Mega Man 9, uses an NES-style aesthetic, and features wacky new bosses like Sheep Man. Sheep Man! Proto Man returns as a playable character (this time immediately, and not as time-delayed DLC), along with a third mystery character! The extra character's identity: just one of the details, like the release date or whether or not it's on other platforms, that we're just going to have to wait to find out.
There will also be a much NEEDED Easy Mode for the game, which we can imagine being welcome for a lot of people not accustomed to the uniquely painful experience of trying to complete an NES Mega Man title.