Update now available
IUGO's top 10 physics puzzler, Implode! (check out review here), has just received its latest update! Along with a brand new Christmas-themed zone, the update includes: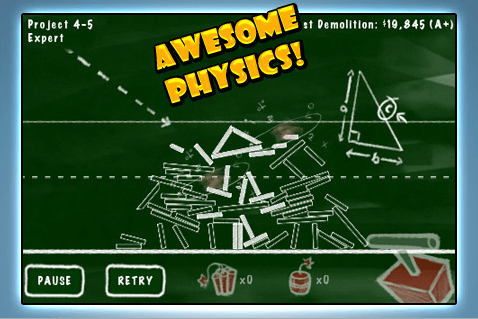 ✓ 20 new buildings, with the last 10 being a festive holiday zone!
✓ Bomb configuration from previous implosion is saved when retrying
✓ Replay your last implosion to see what went wrong
✓ Ability to submit online scores immediately
✓ 50% faster level loading
✓ Bug fixes and optimizations
✓ A perfect update to keep you entertained in the holiday season!
 Buy Implode now .. click on the BUY NOW button below
Best iPhone apps at AppStoreHQ
                    
ALSO Stay tuned for IUGO's other Christmas updates coming soon for Cliffed and ZA! SW