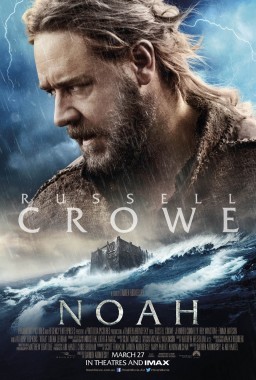 Paramount Pictures have released two character posters promoting their upcoming biblical blockbuster release, NOAH.
Russell Crowe – playing the titular character – is a given for the promotional materials (seen to the right, click to enlarge).
It's almost exactly the same image as the one-sheet revealed days back…
But, below you will find a character poster for Naameh (Jennifer Connelly) who is Noah's wife. Nice to see the love being spread around.
NOAH, directed by Darren Aronofsky (Requiem for a Dream, The Fountain, Black Swan) comes out nationwide on March 27.
If you haven't already, check out the epic Super Bowl spot here.