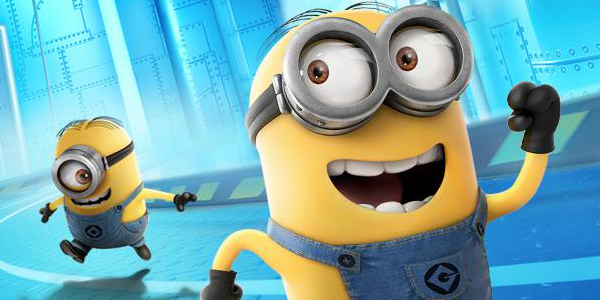 Despicable Me: Minion Rush, the charming little endless runner from Gameloft based on the popular Despicable Me movie franchise has hit a huge milestone of 50 million downloads.

50 Million downloads is impressive no matter which way you cut it, but what makes this feat all the more outstanding is the fact that the game is scarcely a month old. Since its release, the game reached the #1 position in the top free apps of the iOS store in more than 100 countries, and held that title for a staggering 3 weeks, even beating out the "king of iOS," Candy Crush Saga.
Minion Rush has also gotten itself a new update for those 50 million+ players (and counting) to enjoy. Right now you can download the latest version which adds an entire new area; El Macho's Lair from the Despicable Me 2 film, as well as over 150 new challenges and achievements, and two new costumes; the Golfer and Bee-Do Fire Alarm Minions.
I reviewed Despicable Me: Minion Rush when it first came out (check it out here), and although it isn't a perfect game, I am not ashamed to say I play at least a few runs every day. With this new update, there is just more to like and more reasons to keep coming back. Gameloft are hitting home runs with every ball this week after first getting to an impressive 10 million fans on Facebook and now this. If you haven't gotten onto Despicable Me: Minion Rush yet, then definitely go download it from iTunes or Google Play. Also, check out our review for the film Despicable Me 2, and as usual, stay tuned to Capsule Computers for all the Despicable Me and Gameloft news as it becomes available.