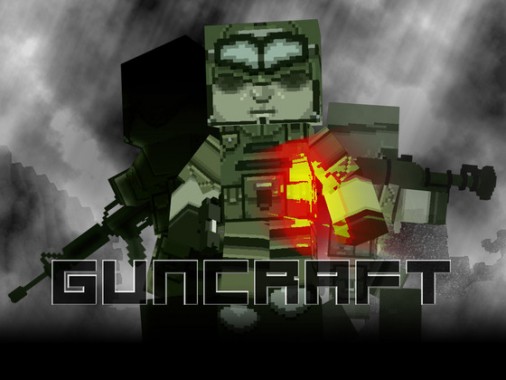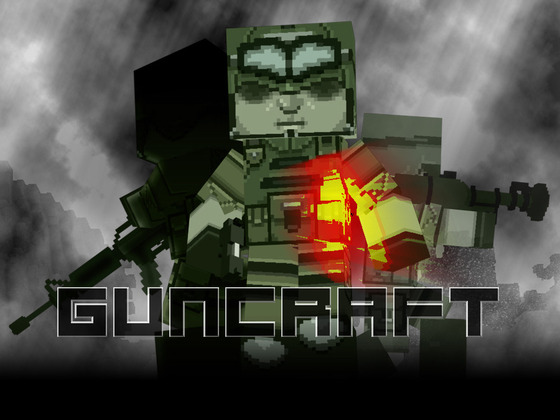 We have been eagerly awaiting the arrival of Guncraft is coming to an end, as Exato Game Studios have now announced that the final release date will be July 11th. This is huge news for the voxel-styled shooter that has been stirring eyebrows since its announcement, and of course the community will be a big part of the launch.
Now, a feature list was also released for the not-so familiar public, and you can feast your eyes on it below:
8+ outlandish game modes for up to 16 players (Online/LAN), including:

"Lava Survival" mode where magma slowly rises as players build upward to avoid the instant orange death. It's a new variation of "Last Man Standing".
"Onslaught Mode" mode, where four players band together to fight off endless waves of deadly robot spiders, soldiers, drones, and aircrafts.
"Spleef" – Players drill and destroy blocks on the platform near or under their opponents in order to cause them to fall to their deaths, while fervently avoiding suffering the same fate.
"Seige Mode" – A building and prefab centric game mode where two teams are pitted in a race to build a trebuchet-style catapult first. Be sure to defend it, else you get your structure destroyed by the other team.

Build your own arsenal block by block in the Gun Smithing feature. This one of a kind scalable weapon crafting system lets gamers create anything from flintlock pistols to grenade launching cats. Fully modify the gun's stats to create the perfect weapon.
Create custom prefab structures, levels, characters, and weapon structures – the only limit is your own imagination.
Player-controlled vehicles, perk/killstreak, class loadouts, clan system, and ranks.
Continual Content Updates – New gigantic maps, wild gameplay modes and additional features to be added in the future, based on community feedback
Guncraft is a product of dedication and love, and in just a tad over a month, many will be able to get their hands on the game that is sure to take the PC crowd by storm this year. Right now you can download the beta from www.exatogames.com, so give it a whirl and mark your calenders, as Guncraft is on the horizon.