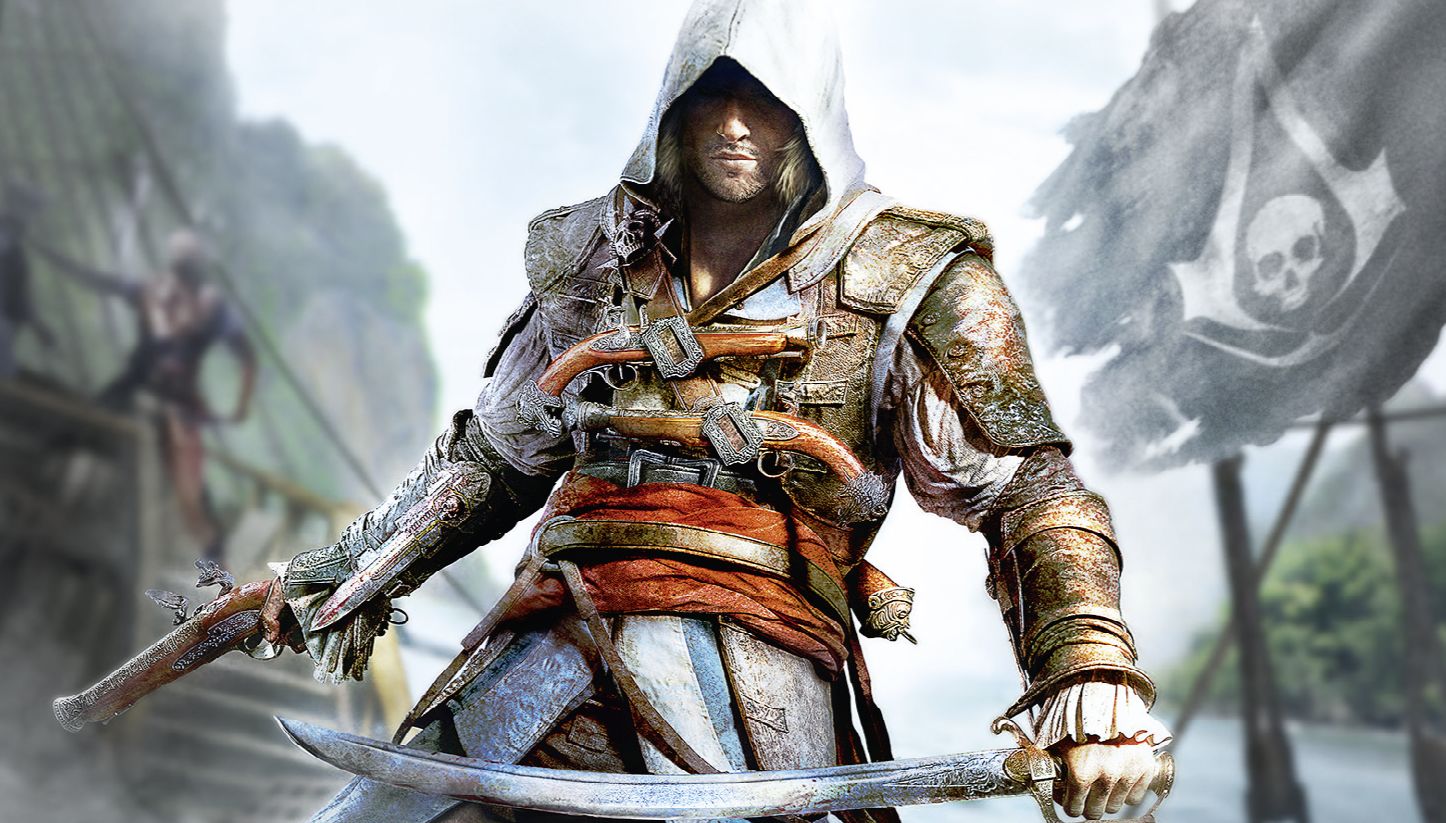 Ubisoft have just announced that their upcoming title Assassin's Creed IV: Black Flag will spawn 3 books regarding the game – a novel adaptation, an art book and a guide book.
The novel which will simply be titled Assassin's Creed: Black Flag is to be published by Penguin Books in the UK on November 7th and Ace Books in the US on November 26th, localized versions are said to follow. The novel will be written by Oliver Bowden and follow the same tale of piracy as the video-game itself.
The art book which is titled 'The Art of Assassin's Creed IV: Black Flag' will be published by Titan Books and released on October 28th. It will feature original art from the game including artwork based upon the Golden Age of Pirates which the game focuses on. There will also be a special edition available which features signed concept prints, however only 500 copies are to be released.
Last but not least is of course the official Assassin's Creed IV: Black Flag guide book which is said to provide an in depth look into the game as well as serve as a guide through the game. It provides a wealth of information for gamers to look into including:
100% Complete achievement guide
All the game's secrets
A revolutionary walkthrough
A story analysis
A multiplayer strategies dedicated section
Tables and statistics for an in-depth understanding of game mechanics
The guide book also comes packaged with a map of the world of Assassin's Creed IV: Black Flag which is sure to prove useful when navigating the environment in the game. The guide book will be published by Piggyback and Prima Games.
For more information be sure to check out Ubisoft's official Assassin's Creed website and official Facebook page.