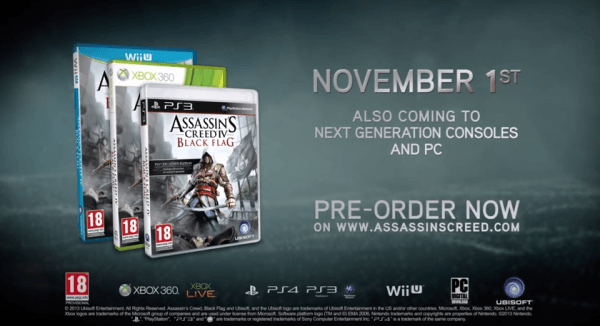 Assassin's Creed 4, subtitled "Black Flag", has had information methodically leaked to pump up the masses. Today, the hits keep on coming.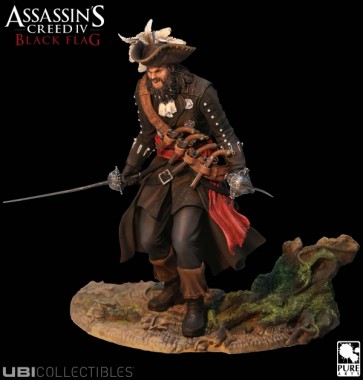 Ubisoft and friends have teamed up to release a new historical context video and some pre-order information. The video, entitled "True Golden Age of Pirates," introduces us to the way life was during the generation of history's most feared briny brigands. Buccaneers such as Benjamin Hornigold, Calico Jack, and even Blackbeard himself are shown amongst their ranks.
On top of the video, Ubisoft also announced the Black Flag figurine Blackbeard the Legendary Pirate to be released October 2013 alongside Edward Kenway: The Assassin Pirate. The Blackbeard figure features its namesake in Mayan ruins, sword ready to kill.
For more information, be sure to check out the video below and see what's up over at Ubisoft's store here.