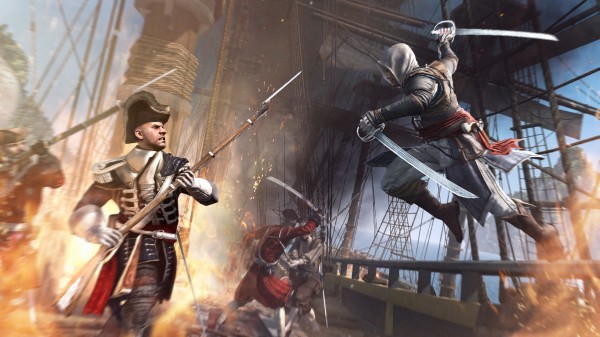 The second gameplay trailer for Assassin's Creed IV: Black Flag has been released by Ubisoft. You can view it embedded at the very bottom of this article.
Whilst showing off more footage of dynamic boarding raids, brutal multi-pistol combat and more, the video is also narrated by protagonist Edward Kenway, who speaks of his change from an obedient of the King's to an assassin pirate who 'bends his knee to no man'. Overall, it's a good look at many aspects of the gameplay, and the Caribbean environments/islands somehow look more stunning with every new clip we are drip-fed.
If you haven't seen the first gameplay trailer, you can also check that out here. Come October 31st, we will "disobey order"!