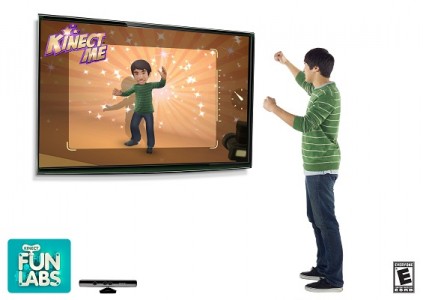 11 months on and still going strong. Well, maybe strong isn't the word for it, as I seem to be running low on games with do-able achievements lists and the 11 months have taken their toll, leaving me feeling a little fatigued.
But I managed it – another game succumbs to the might of my gaming ability. The order of the month this time was 'Kinect Me', another downloadable outing exclusively for the Kinect sensor. In all honesty it was more testing of my modelling qualities than my gaming prowess, but was good fun all the same. The game scans you as you are and makes an avatar to match, down to the very clothes on your back.
Here are the standings with this latest fully complete game's achievements taken into account:
December 2010
Harm's Way 200/200
January 2011
Faery: Legends of Avalon 200/200
February 2011
Spare Parts 200/200
March 2011
Fist of the North Star: Ken's Rage 1000/1000
April 2011
Doritos Crash Course 200/200
May 2011
Ghostbusters: Sanctum of Slime 200/200
June 2011
TRON: Evolution 1000/1000
July 2011
Lazy Raiders 200/200
August 2011
Googly Eyes 50/50
September 2011
Truth or Lies 1000/1000
October 2011
Kinect Me 50/50
As always, I'd love to hear your input on the standings so far in the comments, be it suggestions of other games to tackle or your own achievements with regard to achievements.
For previous updates, follow the links below:
http://www.capsulecomputers.com.au/2011/07/jacks-achievement-challenge-a-game-a-month/
http://www.capsulecomputers.com.au/2011/07/jacks-achievement-challenge-july-2011-update/
http://www.capsulecomputers.com.au/2011/08/jacks-achievement-challenge-august-2011-update/
Jack's Achievement Challenge: September 2011 Update