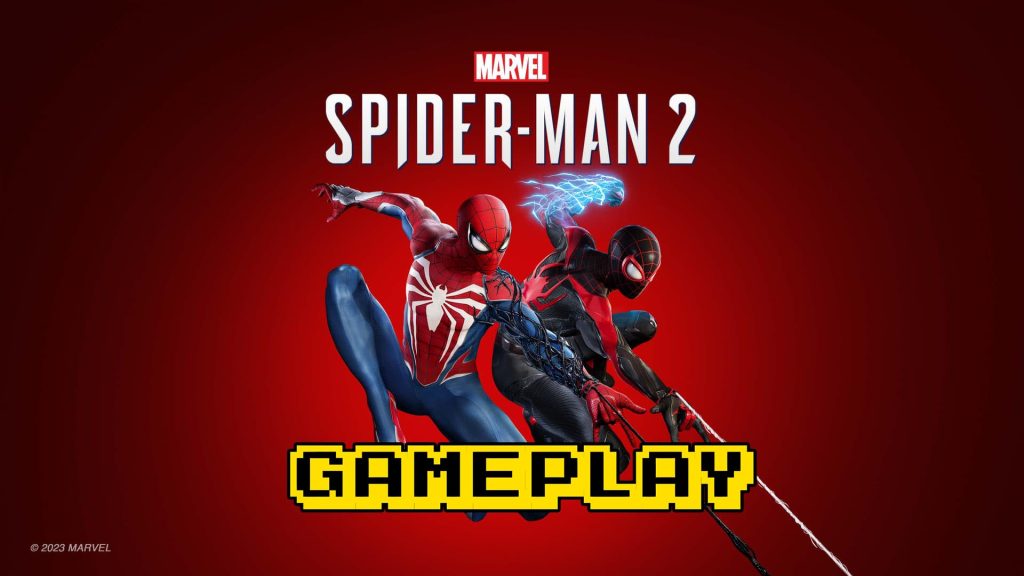 We return to the streets and skies of New York as we join Peter and Miles in Spiderman 2. Along the way we take down a powerful returning villain that has seemingly lost control only to eventually face off against a dangerous new threat that is targeting other Supervillains. Note: Gameplay captured in Fidelity mode.
Spider-Men, Peter Parker and Miles Morales, return for an exciting new adventure in the critically acclaimed Marvel's Spider-Man franchise for PS5.
Swing, jump and utilize the new Web Wings to travel across Marvel's New York, quickly switching between Peter Parker and Miles Morales to experience different stories and epic new powers, as the iconic villain Venom threatens to destroy their lives, their city and the ones they love.
Marvel's Spider-Man 2
Developer: Insomniac Games
Publisher: Sony Interactive Entertainment
Platform: PlayStation 5
Release Date: 20th, October 2023
Price: $69.99 USD
Available here – https://www.playstation.com/en-us/games/marvels-spider-man-2/
Summary:
Recommended – "Marvel's Spider-Man 2 feels like natural progression for the spectacular series as Insomniac has taken the impressive elements of the original and expanded on them to create a riveting sequel."
—
Check out all the latest in the world of video games, anime, and entertainment at Capsule Computers:
Website: https://www.capsulecomputers.com.au/
Facebook: http://www.facebook.com/CapsuleComputers
Twitter: http://www.twitter.com/capsulecomputer
Steam Page: https://store.steampowered.com/curator/2666558-Capsule-Computers/
Pinterest: https://au.pinterest.com/capsulecomputer/