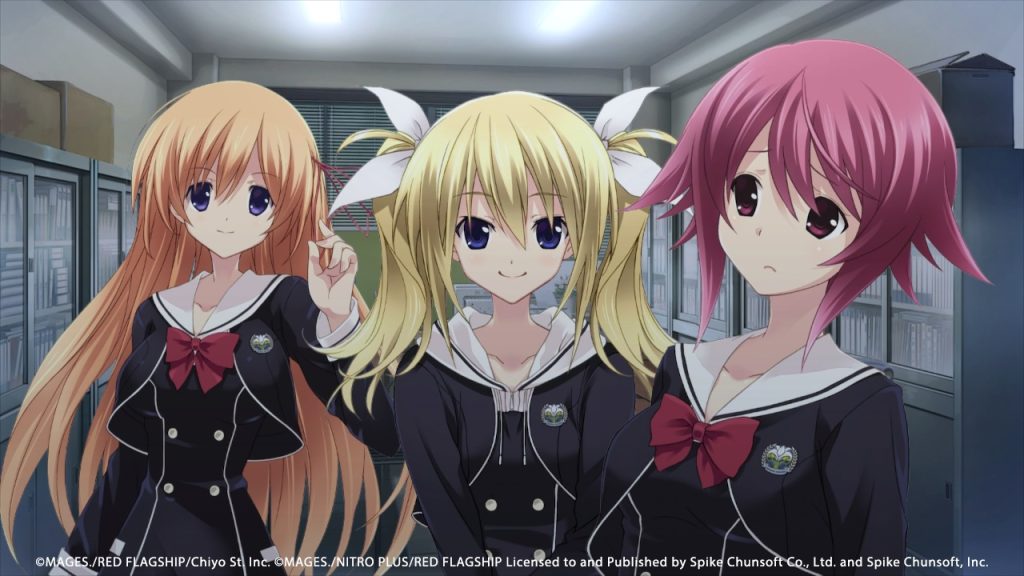 Spike Chunsoft has revealed that they will be releasing Chaos;Head Noah on PC worldwide alongside the previously announced Chaos;Head Noah / Chaos;Child Double Pack that is set to be released on the same day on October 7th. This will mark the first time that Chaos;Head Noah has ever been officially released in English on any platform.
In Chaos;Head Noah Takumi Nishijo is a second-year high school student on the verge of becoming a shut-in. "I have no interest in 3D." He lives surrounded by his beautiful girl figures in his room. He lives in Shibuya, where there has been a series of bizarre serial murders known as "New Generation Madness" (aka NewGen).
The culprit has yet to be caught and has been causing unrest on the internet and television. One day, a gruesome image that seemed to predict the next NewGen killing was sent by a mysterious figure called "Shogun." The next day, on his way home from school, Takumi encounters a horrific crime scene, exactly as predicted. Before the corpse is a blood-soaked girl—Rimi Sakihata.