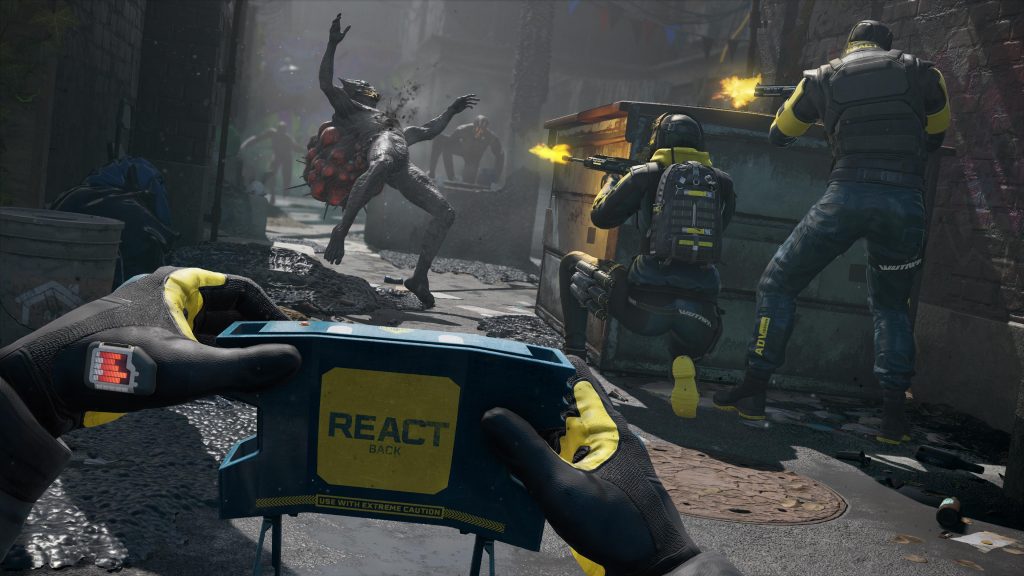 To kick off their E3 presentation Ubisoft began with their freshly renamed Rainbow Six Extraction by revealing not only details about the game, gameplay footage and cinematic trailers, but also when players can expect this single player/co-op shooter to be released. The title will be dropping on the PlayStation 5, PlayStation 4, Xbox Series X, Xbox One, PC, and even the Stadia on September 16th. Tom Clancy's Rainbow Six Extraction is a one to three-player cooperative tactical first-person shooter.
Players will launch incursions into the unpredictable containment zones and discover the mysteries behind the lethal alien threat called the Archæns. The game will feature cross-play and cross-save immediately at launch and those who own Rainbow Six Siege and purchase Rainbow Six Extraction will instantly unlock the entire roster of 18 operators. Set in four regions across the US, containment zones are dominated by the parasite, creating an unstable ecosystem within their walls. Use gadgets and the Operators' abilities to overcome the situation to accomplish your objectives, and above all, extract from the containment zone.
With a selection of 12 uniquely designed maps featuring procedurally generated challenges, enemies, infestation, and increasing difficulty, the dangers are unpredictable, but the rewards are richer the deeper you go. The Chimera parasite and its evolving Archæns are highly lethal sentient organisms that are consuming and reshaping the landscape. The Rainbow Exogenous Analysis & Containment Team (REACT) hopes to learn from this unique but deadly phenomenon, and you will count on teammates and your instincts to face 10 parasitic archetypes.