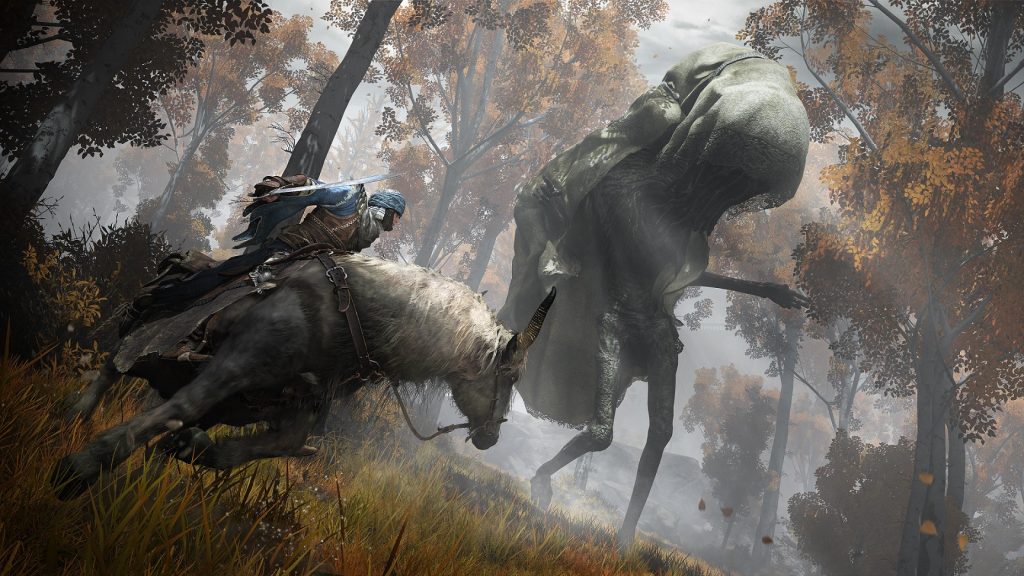 Fans have been waiting to learn just when Elden Ring will be released and now Bandai Namco and FromSoftware have finally revealed that the game will be launching next year on January 21st. The game will be launching on the PlayStation 5, PlayStation 4, Xbox Series X, Xbox One, and PC when released and will feature a story crafted by director Hideetaka Miyazaki and lore from George R.R. Martin.
In Elden Ring players take on the role of a Tarnished, an undead, that now follows the the path to the Lands Between beyond the foggy sea to stand before the Elden Ring and become the Elden Lord. Elden Ring features vast fantastical landscapes and shadowy, complex dungeons that are connected seamlessly. Traverse the breathtaking world on foot or on horseback, alone or online with other players, and fully immerse yourself in the grassy plains, suffocating swamps, spiraling mountains, foreboding castles and other sites of grandeur on a scale never seen before in a FromSoftware title.
Charge into battle, pick off enemies one-by-one using stealth, or even call upon allies for aid. Many options are at your disposal as you decide how to approach exploration and combat. A gameplay reveal and a number of screenshots for Elden Ring can be found below.